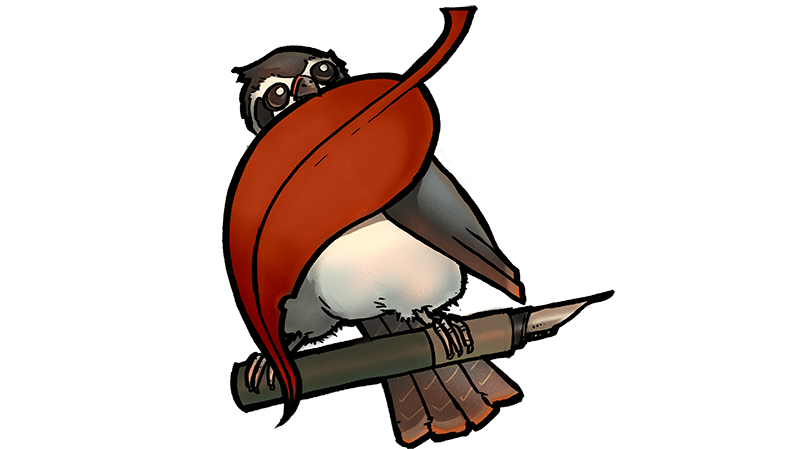 Folia
A downloadable tool for Windows and Linux
Folia is a minimalistic authoring tool for narrative games.

With Folia, you can write interactive, branching stories using a simple syntax based on Lua. Folia presents your game in a two-page 'storybook' format, with one leaf dedicated to a scrolling log of text, and the other displaying images. You can make your story as simple or complex as you like, with the full power of Lua available whenever you need it. When you're done, you can upload your finished game to itch.io or wherever you like.

To get started, just download the engine and edit the story.lua file. Instructions and examples are available in docs/readme.html. Have fun!

Made with Löve. 'Leiff' illustration by Holly Boson. Folia is free to use for commercial and non-commercial products; more detailed licensing information can be found in docs/license.txt.

Our mascot Leiff is a falconet, a sparrow-sized bird of prey. Falconets love leaves and give them to each other as gifts. 🍂
Download
Click download now to get access to the following files: